PROPERTIES WALKTHROUGH
Get an immersive experience with our digital walkthroughs.
Emaar Business District 89
RISE BEYOND LIMITS
These Shop-Cum-Office (SCO) plots inherit the traditional concept of a marketplace, while offering the flexibility of owning a commercial land parcel with a plethora of common amenities, services and facilities that enable smooth functioning of the marketplace, while also assuring the premium associated with top Grade A developers. What's more, one of the most unique features of these SCO plots is that the owner gets complete flexibility of developing the plot at his or her pace, depending upon the availability of funds, business expansion or increased demand for lease property. Simply put, it's acquire, build and grow as the demand increases and business flourishes.
Emaar Continental City
THE NEXT STEP LIVING
Everything that's common place stops at the boundary walls of Emaar Continental City. Here we elevate bespoke living to the next level. Here you will escape the city without leaving the city. The magnificent environs of Emaar Continental City are divided into International Villa Plots, Pristine Villa Plots and Club Continental. Located 300 meters off the Super Corridor Extension Road, Emaar Continental City promises an enviable location to own a slice of life amidst lush landscaping and everything that a lifestyle at par with global benchmarks would need.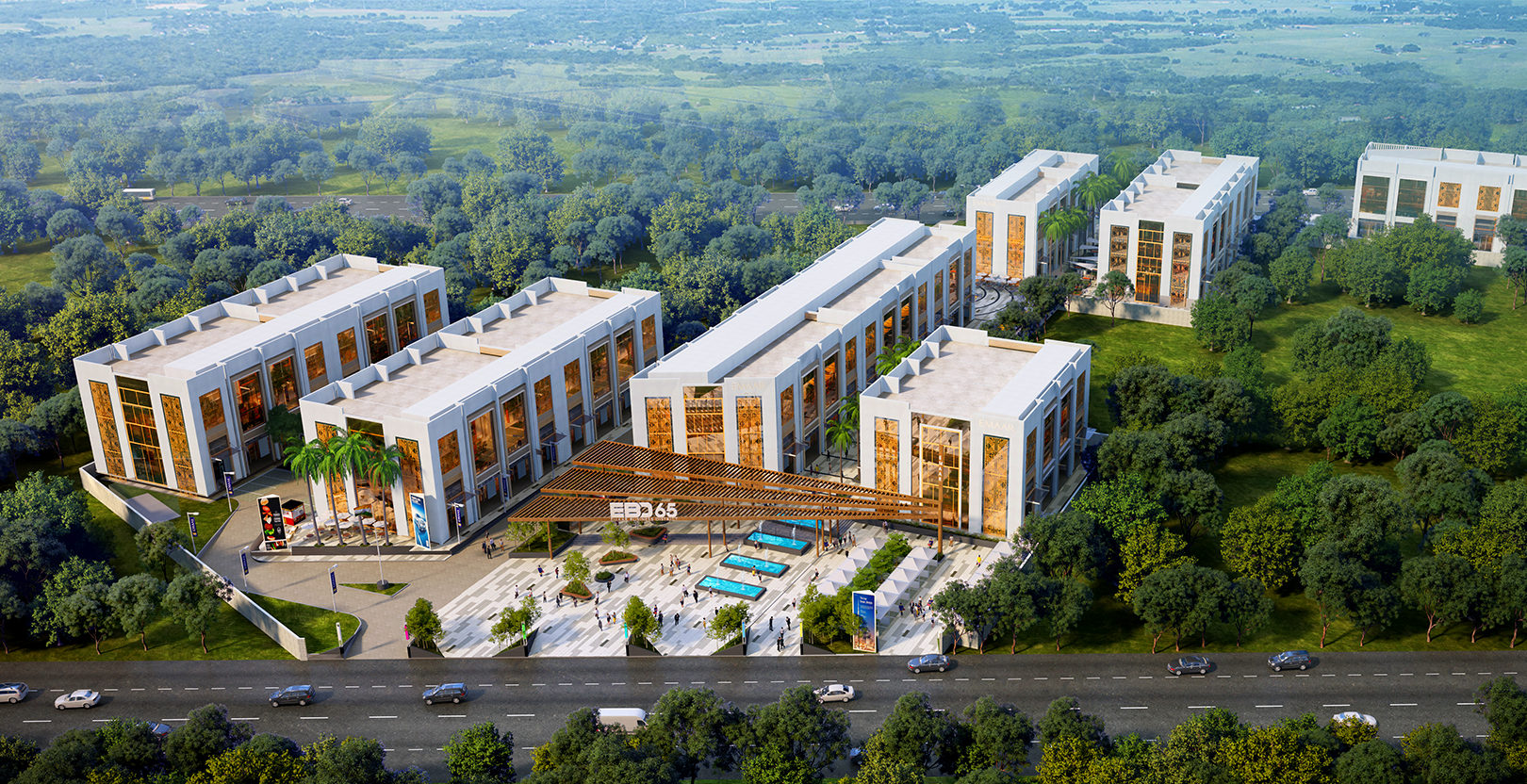 EBD65
WORK. MEET. RISE.
With this unique and vibrant shop-cum-office (SCO) concept, EBD65 offers abundant and ideal investment opportunities for the establishment of shops, offices and restaurants. Own a shop at an interesting location, meet in pleasant surroundings with a like-minded community and enjoy a new way of life.
DigiHomes
LUXURY HOMES THAT LISTEN
Emaar Digihomes, Sector 62, Gurugram, offer an enhanced technology–enabled living in naturally–lit and well-ventilated apartments. Being three side open, the premium, eco-friendly, and spacious 2 BHK and 3 BHK luxury smart homes come with breathtaking views of the Aravalis. Digihomes has 80 percent area dedicated to open spaces and landscaped greens for sustainable and green living.